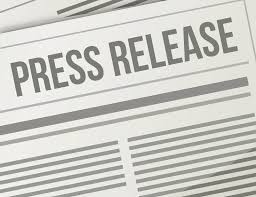 NEWS
FOR IMMEDIATE RELEASE
November 13, 2017
JEPPESEN TEAMS WITH AIR MILLION-EDITERRA TO SUPPORT
EUROPEAN GENERAL AVIATION FLYING
Air Million to supplement Jeppesen digital VFR navigation data with paper charts   
ENGLEWOOD, COLO., November 13, 2017 – Jeppesen, a Boeing Company, has entered into a strategic alliance with Air Million-Éditerra to enhance general aviation flying in Europe. Air Million-Éditerra, a French company which specializes in the design and production of European visual flight rules (VFR) enroute charts, will team with Jeppesen to provide paper-based VFR charts as a supplement to Jeppesen's leading iPad-based Mobile FliteDeck VFR digital cockpit app solution.
"We are excited to team with Air Million-Éditerra and explore how we can deliver added value to our VFR customers, including those who seek enroute paper charts as part of their flying experience," said Cay Roth, senior manager, Jeppesen General Aviation Sales & Service. "This exclusive relationship will support the passion of flying, enhance safety and will develop additional benefits for navigation subscription customers, moving forward."
Since its creation in 1992, Air Million-Éditerra has used the latest available technology to provide high quality data and charts, available in printed color and digital versions. The company controls the entire production process and employs an experienced team of cartographers, geographers, global information service specialists and designers, providing customized, efficient customer service.
Jeppesen and Air Million- Éditerra will begin to share long-standing chart design and production experience and expertise to provide a seamless navigation user experience spanning digital and paper chart use. Additional opportunities to enhance the general aviation flying experience in Europe will also be explored through the developing strategic alliance.
For more information on Jeppesen Mobile FliteDeck VFR, videos, tutorials and further insights, please visit www.jeppesen.com/flitedeck-vfr. For more information on the European VFR charts and services provided by Air Million- Éditerra, please see www.airmillion.fr.
About Jeppesen
For more than 80 years, Jeppesen has made it possible for pilots and their passengers to safely and efficiently reach their destinations. Today, this pioneering spirit continues as Jeppesen delivers transformative information and optimization solutions to improve the efficiency of air and sea operations around the globe. Jeppesen is a Boeing subsidiary and part of the Digital Aviation and Analytics business unit within Boeing Global Services. Boeing offers the industry's largest portfolio of services, support and solutions, providing customers a competitive advantage by solving real operational problems, enabling better decisions, maximizing efficiency and improving environmental performance – intelligent information solutions across the entire aviation ecosystem.
# # #
Media Contact:
Brian Rantala
+1-303-328-4370